2017 Sale Report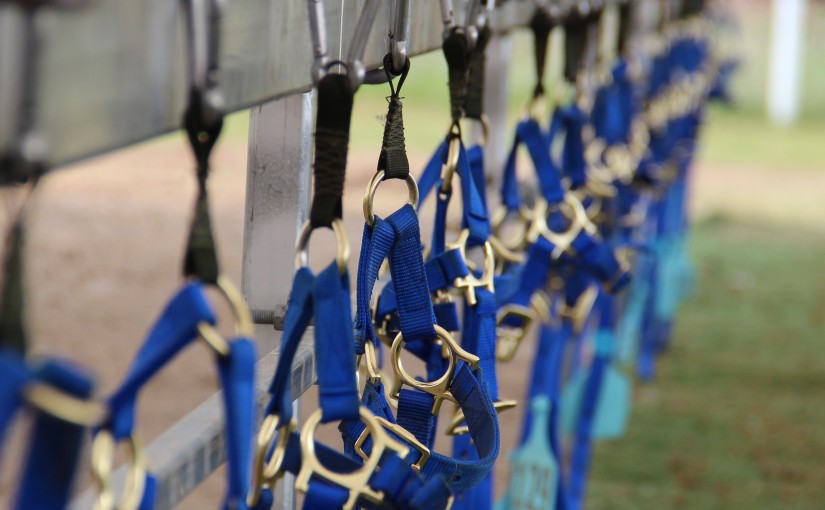 February 18, 2018
Trent Carter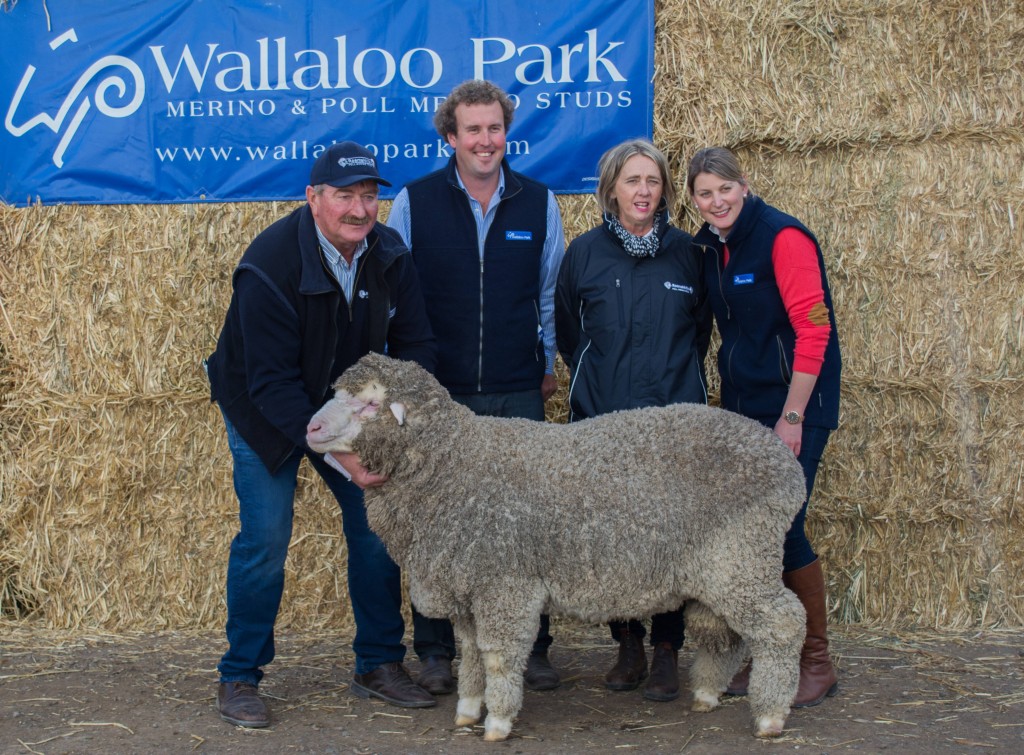 Total clearance of 180 rams, to $22,000, av $3,379.
The heaviest cutting ram from the Wallaloo Park draft attracted the top price at the Marnoo stud's annual sale.
Roemahkita Poll Merino, Cummins, South Australia, bought the Banavie Rifle son for $22,000.
Stud principal Joe Dahlitz said he had been buying Wallaloo Park rams for about 18 years, to compliment animals from Leahcim and Kamora Park, SA, and more recently Nerstane, NSW, Kamora Netley Park, Gunallo and Collinsville.
He praised the ram's wool quality, density and staple length.
"You don't often get that quality of wool and staple length, with that thickness," Mr Dahlitz said.
"He is a huge cutter, his feet and back end are very good and he has a clean face and pretty good poll, so he's well covered with such great density and wool quality."
Mr Dahlitz said the ram would be used to "thicken up" some of the Roemahkita ewes.
"He has great feet and legs, a very beautiful, waterproof wool – you don't often get waterproof wools, with that density.
"He is a bit exceptional."
The April drop ram had a 19.5micron fleece, a co-efficient of variation of (CV) of 15.8per cent and a standard deviation (SD) of 3.1.
The ram had a yearling clean fleece weight (YCFW) of 34.4pc and yearling staple length (YSL) of 12.8pc.
It had Australian Sheep Breeding Values (ASBV's) of a weaning weight of 2.9kilograms, a post weaning weight of 3.1kg and yearling weight of 3.4kg.
The ram also recorded a -0.4mm yearling fat depth (YFAT) and -0.2 yearling eye muscle depth (YEMD).
The second top priced ram went for $20,000, to RJ Harkness, Thoona, Victoria.
Rams went throughout Victoria, across to Western Australia, South Australia and New South Wales.
Prior to the sale, Wallaloo principal John Carter told buyers the stud was continually looking to breed a better balanced Merino,
"We want to really encompass all the hard work we have put in, over the last 30 years, in getting our wools predictable, showing quality and filling bales as best we can," Mr Carter said.
He said Wallaloo embraced technologies, such as ASBV's, to allow it to fasttrack breeding dual purpose Merinos, which had great carcase traits and good early growth.
"They are a pretty important part of our bottom line, in producing true, balanced Merinos, which we can sent into most environments."
Rams went throughout Victoria, across to Western Australia, South Australia and New South Wales.
Volume buyers included Dhuramein Nominees, Kildara, Moulamein, NSW, (21) MR and SK Barr, Newdegate, Western Australia (12) and John Flanery, Borrowa Flats, Galong, NSW (8),
The sale saw a slight increase on last year's average price, when 120 rams were sold to a top of $26,000.
Last year's average was $3,325.
The sale was conducted by Landmark and Elders.
Report Written by:
Andrew Miller
Stock

and

Land

Agribusiness and Water journalist