2023 Dates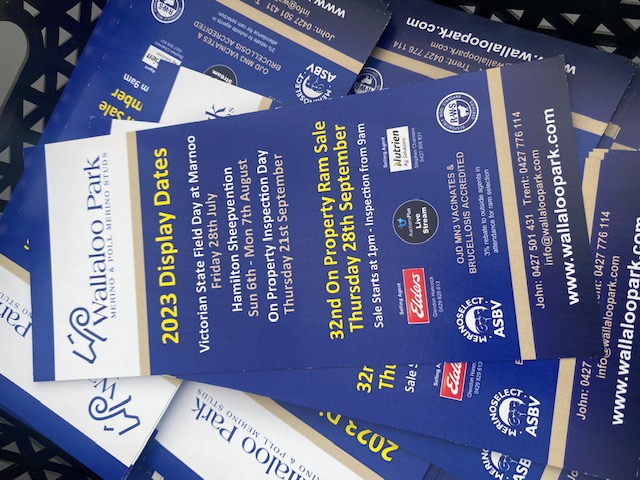 August 18, 2023
Trent Carter
Inspection Day – Thursday 21st September 2023
All auction rams tethered for inspection from 11am till 4pm
Catalogues available on the day
catering provided throughout the day
On-Property Ram Sale – Thursday 28th September 2023
We Invited you to our annual on-property ram sale at Wallaloo Park.
200 of our best rams will be on offer: from $1500
Inspection from 9am
Sale starting at 1pm
ASBVs & Genomics on all rams offered.
All rams are un-mulesed & paddock run
Wallaloo Park is RWS accredited
Auctions Plus bidding available, with videos online from the 18th September
Selling agents: Nutrien & Elders
3% rebate to outside agents in attendance for ram selection.