Bendigo Success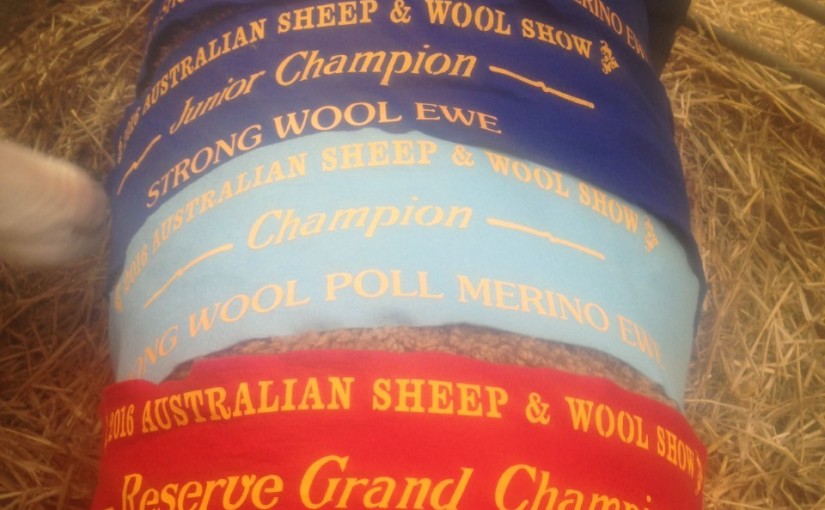 July 18, 2016
Trent Carter
Bendigo Sheep & wool Show for 2016 was a great success for Wallaloo Park.  Our first time ever showing on the green carpet with two ewes, following with a bag of ribbons with our strong wool march shorn ewe 151342.
1st – 2 tooth, march shorn, strong wool, poll class
Champion –  March shorn strong wool poll merino ewe
Champion –  Strong wool poll merino ewe
Junior Champion – Strong wool ewe
Reserve Grand Champion – Strong wool ewe of the show
Backed by our display site, which followed with tremendous positive feedback from both stud and commercial visitors, on our rams that will be on offer this year at our on property sale on the 15th of September 2016.  The lead display ram 150422, who created the interest, will be on display again at Hamilton Sheepvention with further details and flyers.