2016 Sale Catalogue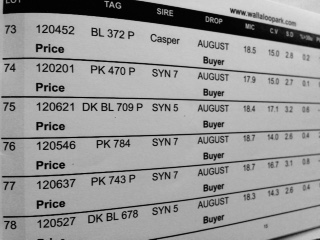 September 6, 2016
Trent Carter
The 2016 Wallaloo Park 'Top of the Drop' Sale Catalogue
Please note that there may be changes made up until sale day, with pending wool tests.
So please double check on the day of sale that the correct ram is still current from this downloadable edition.
Every effort will be taken, if changes are made to notify buyers on the day of sale.
All wool cut, kgs/mth have been adjusted for the two shearings times over the April/May drops, with the Spring Drops left as a raw figure!
Click to download the Sale Catalogue Front Cover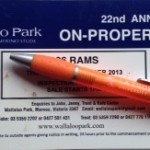 Click to download the Sale List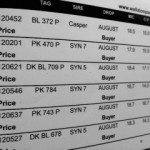 Wallaloo Park maintains 50% semen marketing rights on all rams sold